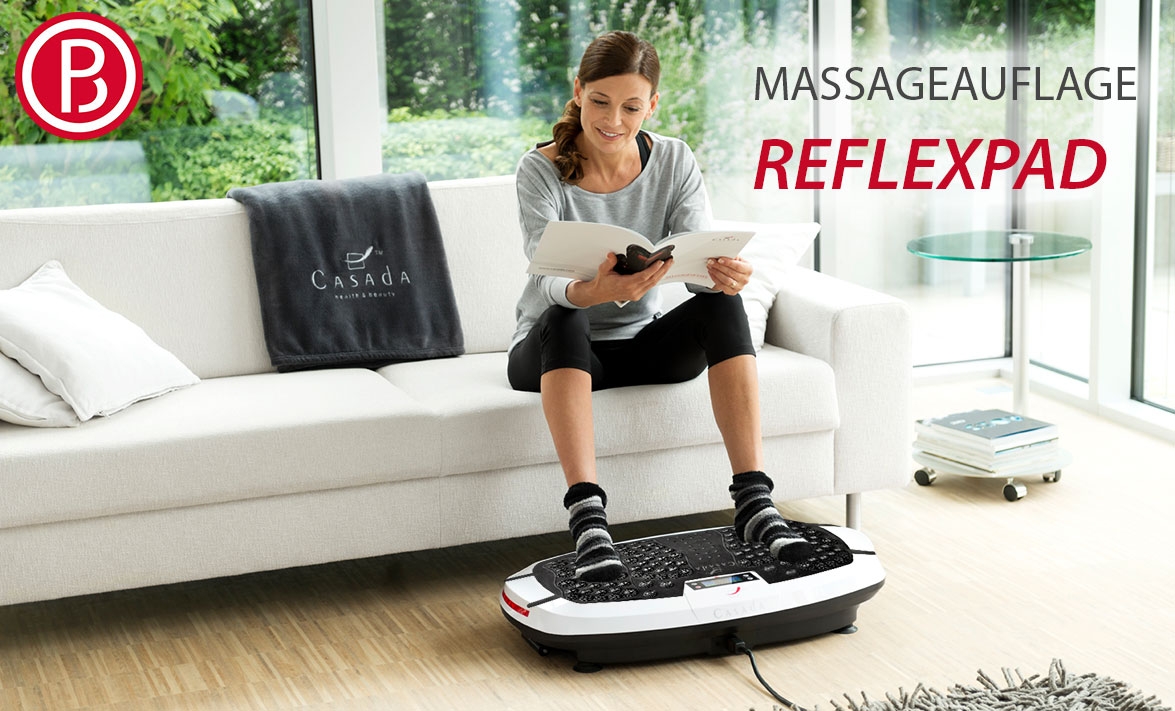 PRODUCT FEATURES
As soon as you want to start the massage, place the ReflexPad on the rubberized surface of the PowerBoard . For more grip, the pad can be attached to the board using the four rubber bands. Its rubber knobs are arranged in such a way that a pleasant and relaxing foot reflex zone massage is used in connection with the vibrations of the board.
This form of massage relieves muscle tension and stimulates entire nerve paths. This not only benefits the feet and legs, but the entire body. The body's self-healing powers are encouraged and the recovery begins immediately. If the ReflexPad is applied to the buttocks and thighs, the massage helps to increase blood circulation.
Reward yourself after a long training session and use the PowerBoard ReflexPad to relax and regenerate your body.
TECHNICAL DATA:
DEVICE :  PowerBoard ReflexPad
MEASURE:  92 x 35 cm
WEIGHT:  1,13 kg
CARTON SIZE: 40 x 15 x 15 cm
CERTIFIED BY: